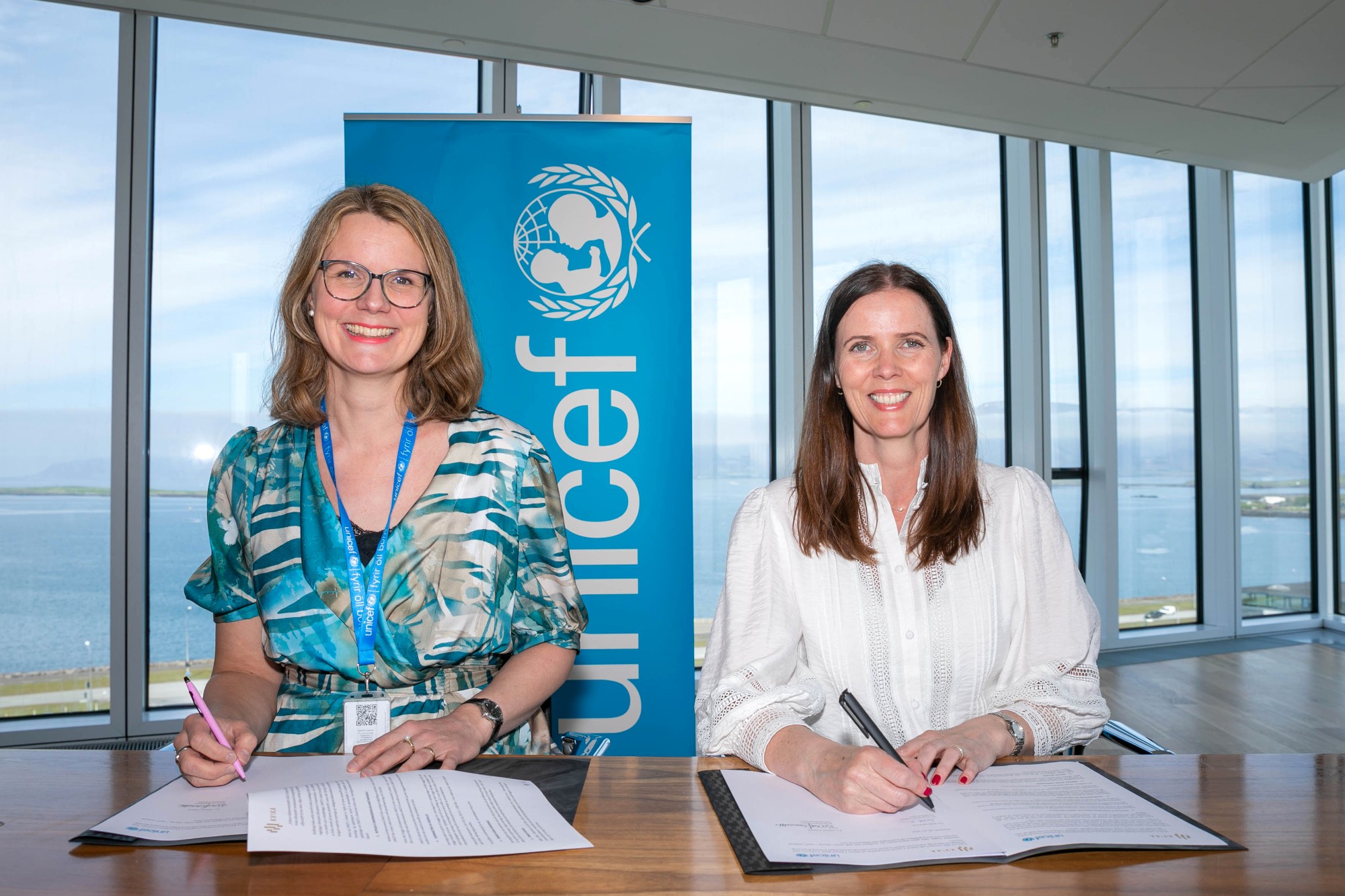 UNICEF Iceland and Kvika Bank signed a two-year partnership agreement this week, and so this cooperation with Kvika has become one of the most successful corporate partnerships here in Iceland. Kvika has been the main partner of UNICEF
Iceland in the banking sector since 2011, and, on top of that, also a distinct Patron of Global Parents.
Kvika subsidizes the banking costs of Global Parents and so makes it possible for UNICEF Iceland to use their monthly donations even more effectively for the good of children's rights and well-being worldwide. Kvika provides UNICEF with the best possible terms for banking services, and pledges to support the operations and fundraising of UNICEF Iceland, both with direct contributions and with other kinds of cooperation. There are about 26,000 Global Parents in Iceland — proportionally more than anywhere else in the world.
In addition to this cooperation, Kvika has supported various UNICEF Iceland projects over the last few years, such as Red Nose Day, the emergency collection for children in Yemen, and Stop the Hiding, UNICEF's campaign against violence against children in Iceland.
Birna Þórarinsdóttir, Chief Executive Officer of UNICEF Iceland, and Íris Arna Jóhannsdóttir, Director of Organizational Development at Kvika, signed the partnership agreement, which is in effect for the next two years.
We are proud that we have been financially supporting UNICEF Iceland for the last ten years. UNICEF Iceland has had a leading role in supporting children, both here and abroad, and we are delighted to have been able to help. We look forward to our continued cooperation, says Íris Arna Jóhannsdóttir, Director of Organizational Development at Kvika.